We caught up with one of our newest vendors, Flash Photo Booth Events, to discuss their experience with their last gig through Vendorspace. They were hired for an exclusive private event with Liquid I.V. during Super Bowl LVI Weekend in California! Learn more about their journey in events and their experience working with our team below: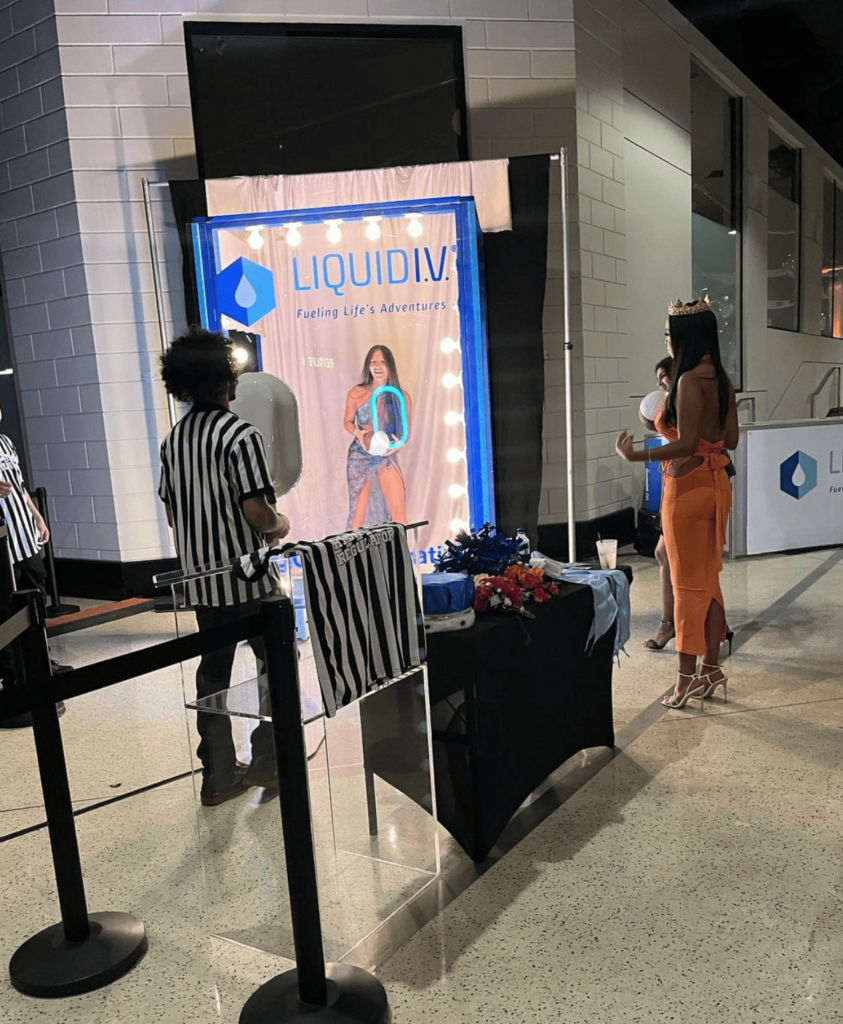 1. What got you into running your own photobooth event service?
I've worked in catering for the last 12 years back home in Florida and over the years I noticed photo booths kept getting more and more popular. They get such amazing crowd engagement while also capturing memories people will cherish for a lifetime. After chatting with a few of the operators, I realized they can also be very profitable. I had always wanted to start my own business as an event vendor and owning a photo booth seemed just the perfect place to start.
2. How has your experience getting discovered by and getting booked with Vendorspace?
Stephanie, from Vendorspace reached out to me on Instagram for a very exciting event on Superbowl weekend. Not only did she link me with the client, Liquid I.V., but she worked very hard alongside me to make sure all the details came together for the client's "Home Coming" theme photo booth. She even made these amazing custom Home Coming King and Queen photo booth props!
3. What are you most excited about for events for the rest of 2022 and beyond?
Being new to the Los Angels area, I'm most excited about getting to learn more and more about the market and building my contacts. The area is home to so many motivated and creative people like Stephaine and the folks at Vendorspace! Plus it's just an exciting time to be in the event industry no matter where you are no that the world is ready to start celebrating again.
Check out their profile to see how you can get this photo booth activation for your next event: Flash Photo Booth Events LA
If you're a vendor interested in booking more gigs, sign up for a free account to be considered for upcoming events at vendorspace.co.