Producing events in the virtual world certainly has its advantages, but navigating the waters in the vast sea of possibilities can be overwhelming. At Vendorspace, we are here to support your pursuit and have listed some of our learnings for your consideration. Happy planning!
Clearly understand your objectives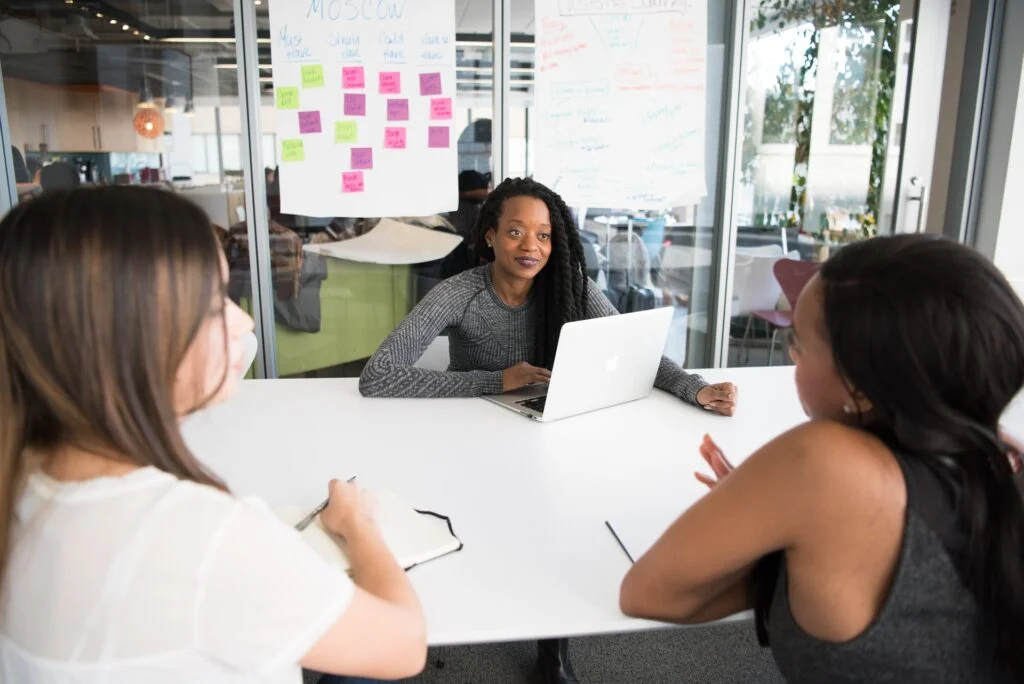 Just like in a physical event, understanding the objectives will be critical. It is important to filter all of your concepts through your objectives so that you stay on point and put your energies toward hitting your target. Here are a few starting objectives and some things to consider.
To Make Money:  If the goal of your event is to make a profit, it is important that you create a "pie of possibility" and monitor the data along the way.  Prepare to make adjustments and be heavily involved in the marketing of the event to potential ticket purchasers.

Don't assume that ticket sales alone will be your money maker
Don't wait too long to find sponsors
Create a campaign that differentiates itself, driving excitement and purpose to your audience
Be aggressive against your objectives. Don't assume that if you post your event on EventBrite that people will come. Direct outreach, targeted communications and constant monitoring will all be useful in boosting your event attendees.

To Strengthen Your Network & Grow Awareness: If you are looking to make a good impression, it is important not to take on a virtual event on your own.  Remember, you grow your awareness not just at your event but as you are planning your event.  Every touch point is an opportunity to engage and create an impression.

Delegate Responsibilities to a Supportive Team

From speaker coordination to technical management, from graphic design and partnerships, a virtual event takes a village. Ensure you are leveraging your network to support your event.

Incorporate your story in a well presented and professional manner

Create commercial spots that can bookend panels or speakers
Create visually appealing, cohesive event slides that introduce speakers, contests, promotions and future events
Feature your team proudly and boldly, with bios, links to social channels and company websites and webpages
Create a communication strategy (and pre-write your content) to allow your team to highlight and emphasize opportunities that interest your audience
Follow up with attendees, prize winners and those that didn't make it post-event
Use the stage as a platform of conversation. Yes, the stage should have a solid run of show, but keeping things open to impromptu moments, when something worth sharing comes up, can create an approachable authentic element to your event.
Whatever your objective might be, list it out on a post-it and stick it to your computer or write it on the top of your team whiteboard to stand prominently throughout the process. Rest assured there will be distractions that make their way into your planning basket. If the items you are considering do not directly support your objectives then put them aside.
Rehearse your speakers and your content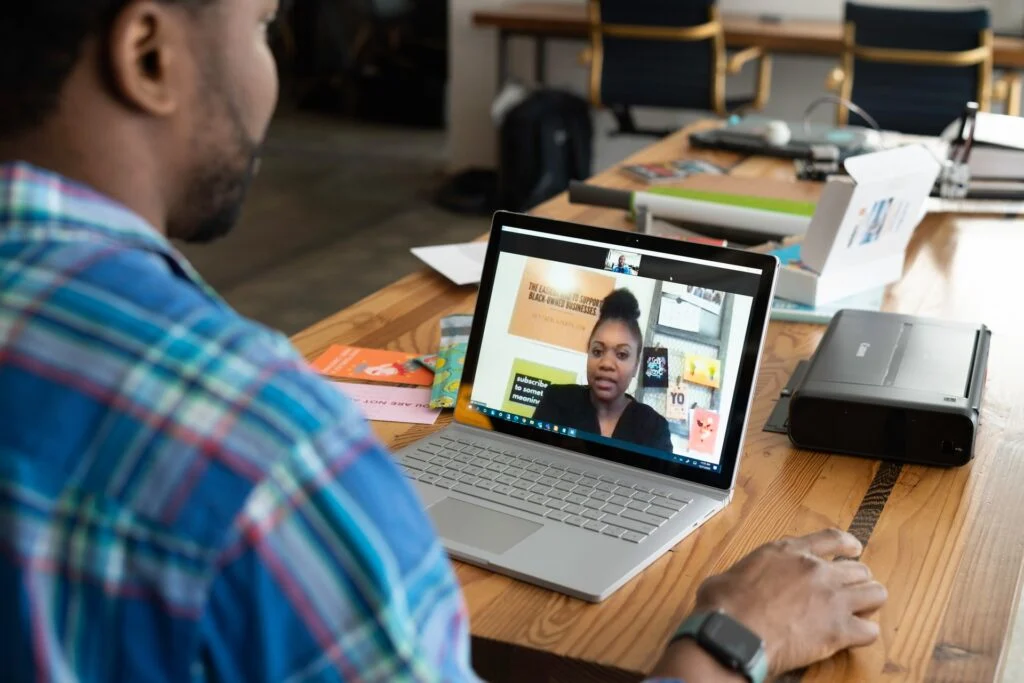 With the way that the virtual event space has been created, the line between backstage and on-stage is significant. Once the stage is live and begins broadcasting, it is rare to be able to stop the broadcast and go dark for rehearsal. It is inevitable that participants and speakers will have questions and anxiety around how they will be integrated into your event. Here are a few things we have learned:
Speakers cannot practice sharing their screen backstage

The only way to test your content is to practice at a pre-event time. When sharing content both visual and audible components should be tested. There could be compatibility issues with the operating system (ie all speakers should be tied in on Chrome, not IE or Firefox)
Before broadcasting your content, check your formatting and spelling. Some presenters create their content in PowerPoint and then convert it to Google Presentation at the last second. Font styles and sizes as well as color pallets can shift significantly so it is important to double check before the presentation. Our recommendation is to double check your spelling, your links and your format and then export your presentation to PDF to lock in the look and feel.

Bandwidth issues

At almost every virtual event, someone will experience bandwidth problems.  There are a few things that can be done to create a game plan but it's always best to find out who might be the most in need before the event

For those experiencing broadcast issues, the first troubleshoot would be to have them "kill their video" and speak only through audio. If this happens, it is always great to have a "speaker slide" for each segment or panel on standby to throw up on the screen while they are speaking
If the problem still persists, you may need to shift gears quickly.  If it is a panel discussion with one person having issues, move on within 5 minutes of start time and troubleshoot offline with the individual having troubles.  If a solo speaker is unable to join due to technical issues, here are a few other suggestions:

Entertain your audience with a raffle, some trivia or other hosted mini-event
Send your guests to the event expo (if you have one) and let them know you will make announcements through chat on the status of the stage
Throw up a "let's take a quick break" slide and throw up some energetic music to keep the audience engaged
For events with many speakers or exhibitors, you may want to have two or more rehearsals, this way everyone is able to test getting onstage, presenting content or running the event activity. It is best to run your rehearsal a few days prior to your event so that you can work out any major kinks that come up. Panels should be rehearsed together if possible and it also allows speakers to get to know each other. Remember, every touch point matters so keeping spirits high and engaging through your rehearsal can be a real win!
These practices have helped us get ahead, we hope they help you too.
Pre-Record Complex Components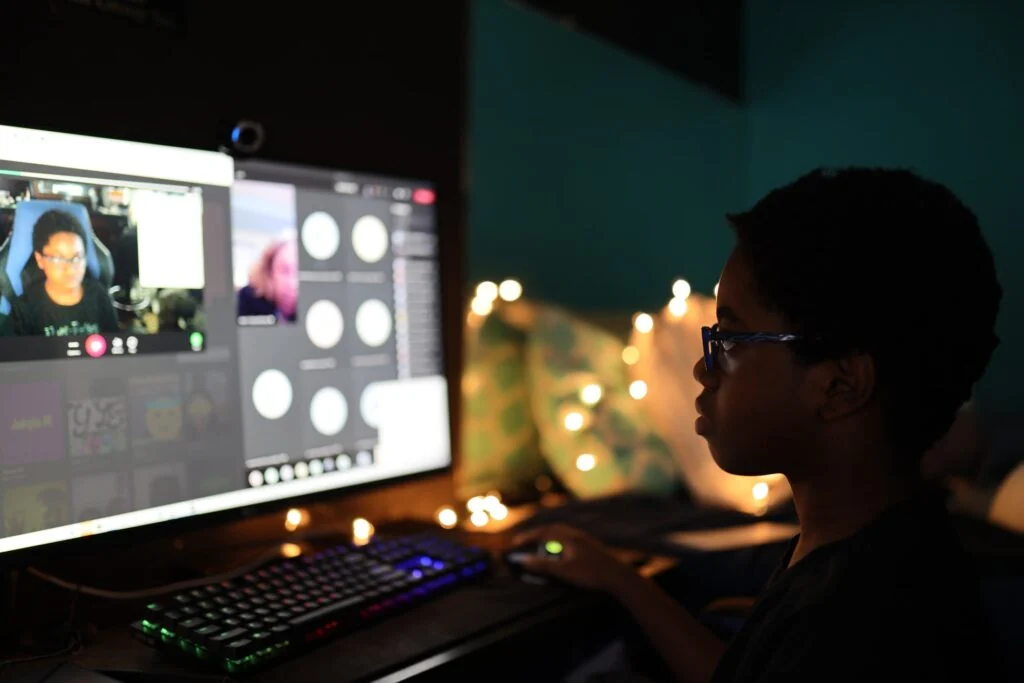 As virtual events continue to develop and push the envelope of creativity, there is a magic tool that assures things continue to run smoothly. It is the power of pre-recording content. Depending on how you are broadcasting, there are several ways in which pre-recorded content can be shared.
What to consider pre-recording:  Anything that could be considered an event within an event could be pre-recorded.  Understanding that there is finess required to integrate pre-recorded content into a session, it is not something that we recommend doing for all of the portions but it is a great way to keep the quality of the show up and the stress levels down.  The rule of thumb is: for activities with loud sound, high energy, multiple instruments, multiple camera angles, multiple performers, it is strongly suggested that pre-recording is done.  The chance of mishap both technically and physically is much higher and when things don't go right, it can create an unpleasant experience for the audience.

Consider Precording:

Fashions Shows
High Impact Fitness Courses
Live Musical Performances

Solo Singing
Full Band

Demos with loud sound

Sharing Options:

Embed in a slide or frame: From Google Presentations you can embed a video that will play within the slide or frame you are playing it from. This gives you a clean and easy way to add basic information to the video for guests to takeaway (ie, IG handles, artist names, website info)
Play Full Screen: When you go to share your content, there are options that allow you to bring in content from other sources. Play with these tabs and approaches to find what works best for you.
When integrating pre-recorded content, put 10 seconds on the front end so that you can hit play and let the system "catch" your video before getting into the content.
If audio is an important part of your content, make sure the video is not muted.
If pre-recording is something that you are really not interested in doing there are ways to deliver high-quality content to your audience. This typically requires bringing in a technical production team, which can increase your event budget, so make sure that if you are going down that road you put some funds into a line item for on-site production. We also highly recommend a separate rehearsal for any high energy activity looking to make it to the stage.
Consider the Experience from Start to Finish, Leverage What Exists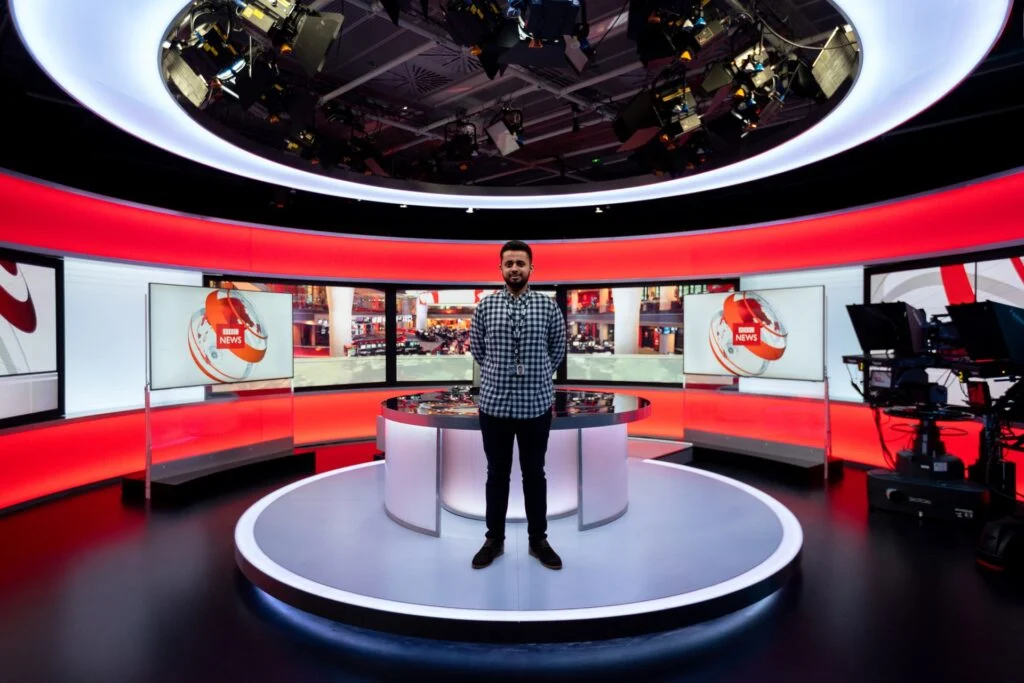 When you are planning an event, there are several elements that you can leverage to make your event more pleasant for both those attending your events and those participating in your events. Each time you engage with either of your audience groups, it is important to deliver focused and energetic pieces of information. Even more so, as the event gets underway, it is important to consider what your audience might need or want and to put the right solutions in place to maximize the time and energy spent on putting together your event.
For your attendees: Not only do you want people to attend your event but once they arrive, you want them to stay, network and contribute to the overall event energy.  Here are some simple ways to do so:

Integrate an On-Screen Host: It is inevitable that event organizers can get overwhelmed once their event gets underway.  Having an event host that is clear on the objectives, rehearsed in their delivery and clear on their agenda takes off the pressure of those that could be networking and engaging with their audience in a 1:1 way.  Event hosts are known for keeping things fun, well-paced and informed throughout the course of your event.

(Check out Cameron Matthews?)

Integrate a Host in the Chat: What better way to greet your audience and engage in conversation than having someone assigned to engaging with the event guests through the chats? Better yet, have your Chat Host monitoring the backend to see where traffic is moving, pop into break out sessions and vendor expos to see what's happening and promote and share key learnings directly out to the audience! Chat hosts are also great for pasting speaker social handles, event giveaway and contest information and updates in real time as you move through your event.
Enhance the Environment: Your event can take on a more vibrant and professional appeal by adding in just a few fun components that engage your guests. What's even more exciting is that these elements can also be used through pre-event communications to get guests excited about the event and what they might gain from their attendance.

Enhancement considerations:

Music: Some virtual platforms (like meetyoo) allow you to incorporate music in through their already existing site. There are also plenty of sites that allow you to find royalty free music (Free Royalty-Free Music: Hooksounds, Ben Sound, Purple Planet, CC Mixter) that allow you to embed sounds that can live on in post-event content without worry of licensing. For private events, introducing playlists through Spotify and Soundcloud can be a great option. *Keep in mind that when sharing audio it is typically shared from the source and picked up through your computer speakers, meaning whoever is playing it can also be heard if they are speaking or typing in the room.
Using the stage as an introduction to other opportunities: It has been shown that the main stage is where the most traffic is consistently pulled. To support your audience journey, it can be helpful to bring up those doing breakouts or running expo booths to introduce themselves, their product or their area of focus on stage throughout the event.
Gaming: Sometimes the audience needs incentive to participate. Working with your sponsors, vendors or partners to create gaming opportunities can push your guests to areas they wouldn't typically visit, speak up and participate in conversations or become a stronger part of your community. This could be as simple as hiding secret letters throughout your event and having guests track them down, to hosting a virtual photo booth and rewarding participants for sharing their images out on their social feeds to promote the event.

For your Speakers and Exhibitors: There is nothing more important than delivering a positive experience for those creating the collective of your event.  This includes informing and supporting your community to enhance their opportunities to be showcased. Here are a few considerations:

Pre-Event Social: Chances are that prior to your event, many of the speakers, panelists and exhibitors have never met each other. Breaking the ice with a simple but effective pre-event social event can help to build community within the group that will be bringing your event to life. This can include interactive elements of "building a beverage" and toasting together, a quick round of speed networking or allowing panelists to get to know each other before their on screen conversation. Keep in mind panelists, speakers and entrepreneurs are full of high energy and are rarely camera shy. Why not bring them together and strengthen your community before the event even gets underway?
During Event Promotion: Leverage the Main Stage as a place to put up advertisements around books, workshops and tools that your participants have created. Perhaps in exchange for the promotion, they will give away an item to raffle to the audience. You can also include names, social handles and images of your participants and their brands on your event website, event collateral and post-event content.
Guidance In Activation: One thing we have learned is that the more present you are at a virtual event, the more likely you are to find success.  This applies to everyone who might participate.  Here are a few highlights to consider:

Speakers and Panelists:

Encourage speakers and panelists to stick around for as much of the event as possible. Your participation typically gets you an event ticket and the information that is being shared out might be more valuable than you think.
Offer speakers and panelists opportunities to lead a breakout session that can be focused more on topics that they are controlling or items they would like to promote.
Offer speakers and panelists an opportunity to get interviewed for a blog post or broadcast prior to the event to build momentum around their area of focus

Exhibitors:

A major recommendation from the Vendorspace team is to have exhibitors live at their booth. We have seen staggering differences in participation rates when the booth is unattended vs attended. No one can tell your story better than you.
Beyond being present at your booth, Vendorspace also recommends activating your booth with how-to workshops, gaming opportunities and special guests. The more energy brought to this space the better.
Last but certainly not least, exhibitors are oftentimes small business owners, inventors, and creative leaders in their industry. Consider bringing them onstage to discuss how their product is relevant to the event theme. Too often we keep our vendors in their "expo space" and forget that they can bring great insights on to the main stage.
As we continue down the path of virtual and hybrid events, there will be a continuous stream of elements that we can leverage to build better and more impactful moments. To stay posted on ways to enhance your experiences, join the Vendorspace community today!
Why event planners and vendors love Vendorspace:
List multiple services or events under one account in a clean and organized manner
Receive notifications of posted events and services that match your needs
Submit bids to events and organizers can request for information straight from the source
Manage your communications and receive notifications directly to your email!
It's completely free to join!
If you're ready today, we welcome you to sign up directly here! (vendorspace.co)
Want to learn more about Vendorspace?! Join us for our monthly demo on June 24th at 11am PST/2pm EST: RSVP HERE
Is 1:1 more your style? We are happy to hop on a quick call to show you a demo of how it works.Just select a time here: Vendorspace Demo