Have you ever seen art come to life? Well that's what Beyond the Monet is creating for select cities around the US. This interactive art exhibit is creatively enhanced with vendors that make this an unforgettable experience. Here's the official description below:
Beyond the Monet is an immersive, captivating experience showcasing the brushstrokes of Monet's artwork as it comes to life around you. In the exhibit, guests can become one with painting as projections of Monet's work swirl around them. The beauty of the artwork is enhanced through sound effects and scenography, which will awaken not only the senses, but the mind. Beyond the Monet is an audio-visual journey through impressionism and gives a new experience for the artwork we all know. There are over 400 artworks using cutting-edge projection technology, with 4 trillion content pixels, which allows guests to become one with Monet's work. Beyond the Monet currently has exhibits in United States and Canadian cities including: Miami, St. Louis, Milwaukee, Honolulu, Ottawa, Toronto, and Calgary.
Described as a "three part multi-sensory experience that combines music, sound effects, and projection," Beyond the Monet brings guests on an amazing audio-visual journey. This one-of-a-kind experience is produced by Justin Paquin of Paquin Entertainment Group and gives art activation a whole new meaning. Check some of the creative ways they leveraged vendors for their experience below:
(Images and video clips sourced from @monet.miami on Instagram)
Yoga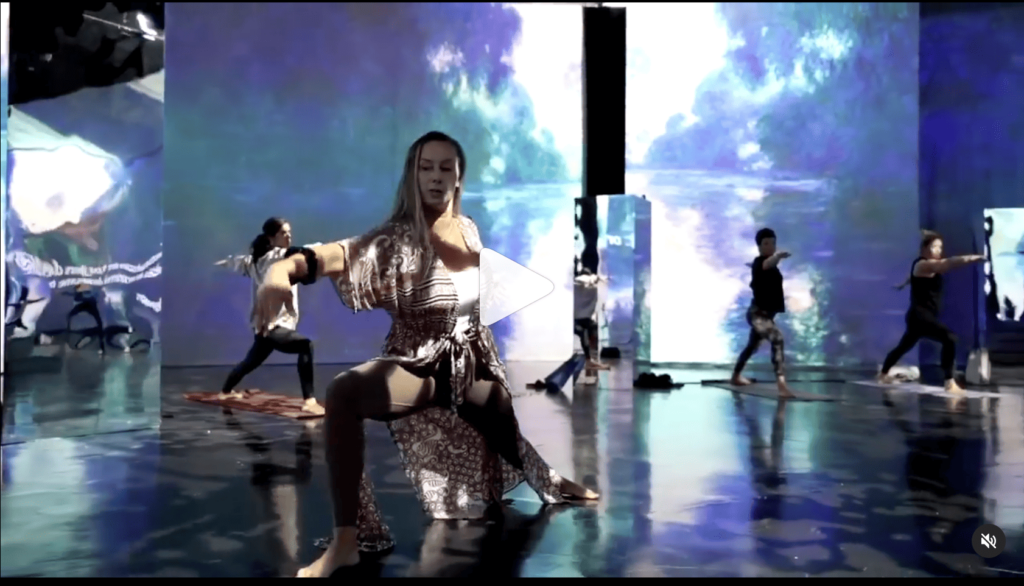 As if this beautiful activation wasn't enough, they elevated the immersive experience by integrating wellness activities to entertain guests. Yoga took on a life of its own with Tifftopia & her team as they mixed moving meditation with Monet's masterpieces dancing beautifully to a mastered symphonic core.
AV & Production
Beyond the Monet was creatively brought to life by Mathieu St-Arnaud and Félix Fradet-Faguy, and their team at Normal Studio. They transformed the traditional concept of an "art on a wall exhibit" into a 3D immersive experience with custom installations, sets, furniture, lighting, decor, and 360 projection. Artwork is literally moving around you and there are so many "instagram-able" moments to capture!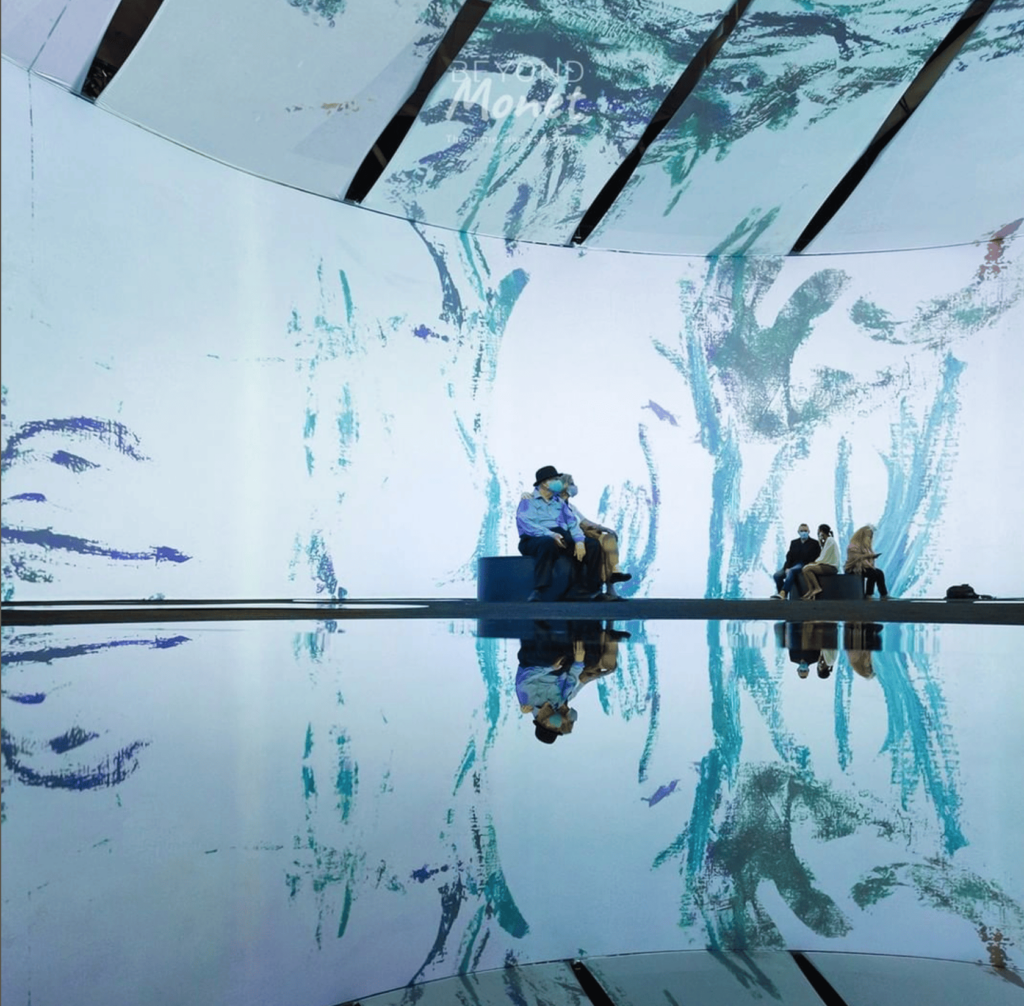 About this specialty vendor:
Pushing the boundaries of performing arts, entertainment, and public installations since 2009, Normal Studio believes in making life legendary. Using multimedia magic and fusing physical and technological elements to transform spaces into full-on immersive experiences, Normal Studio tells stories in new and different ways by reimagining what's possible. The result is a unique adventure that sparks awe and wonder, making an unforgettable impact on people's everyday lives.
Upscale Catering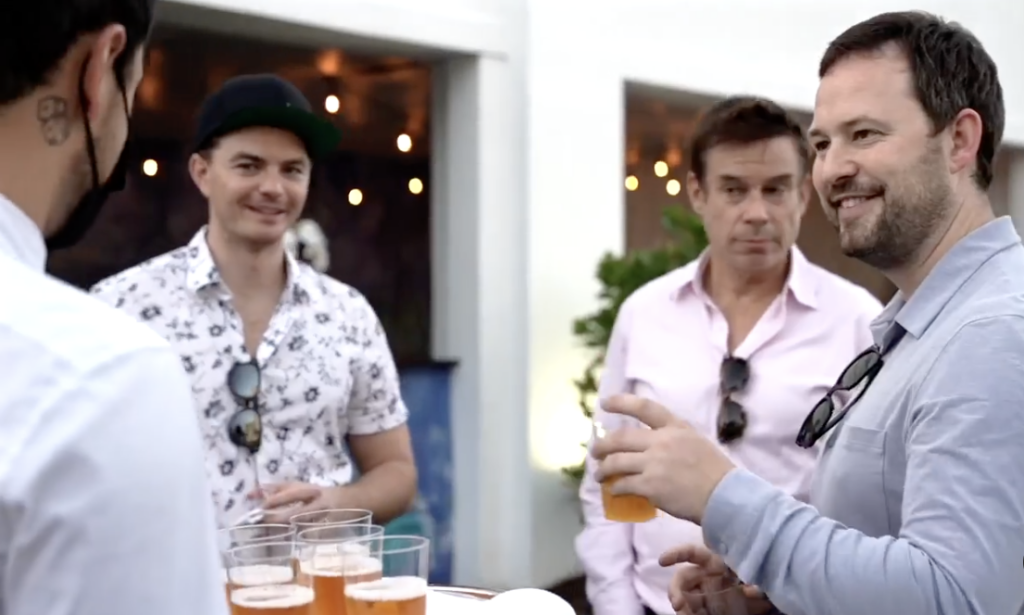 When an experience can feed the mind, body and soul, you know you're in for a treat. Attendees were treated to champagne, light beverages and hors d'oeuvres to enjoy this beautiful event. With over one million cubic feet of space, this was the icing on the top to make it one of the best immersive experiences we've seen!
These are just a few vendors that stood out to us. Check out Beyond the Monet at a city your new to experience it for yourself: https://beyondvangogh.com/
You can build this same experience on Vendorspace by searching for these specific services to enhance your upcoming event. Take a look around and get creative with your event planning. We can't wait to see what you create!