When it comes to planning an event, we certainly know a thing or two. Giving attention to detail, setting things apart with flair and without a doubt, the importance of vendors. The truth is, that without support, it would be nearly impossible to pull off a successful event. For those of you who are just starting out, or for those of you who are always looking for new tools, here are a few reminders to keep in mind when planning your event and some vendors that might come in handy along the way.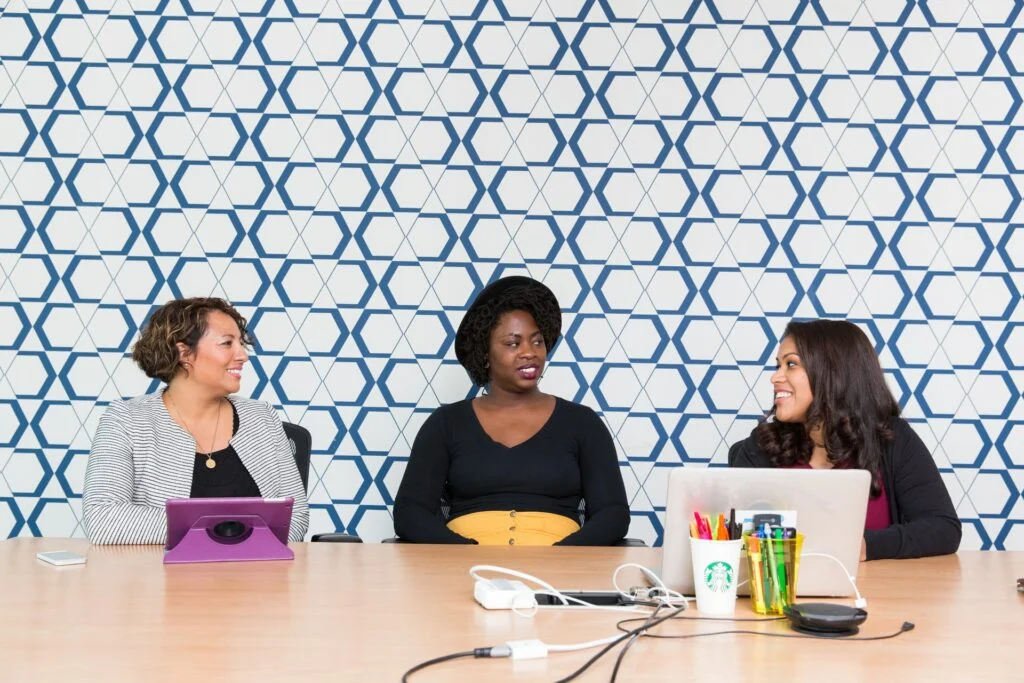 The Overall Plan
Before you pick up the phone, send an email or ask the neighbor to borrow a gadget, it is important to get the basics of your events identified.
Objective: Understanding the why behind the event allows you to keep things focused and streamlined, especially when you need to start making decisions based on budget, complexity and necessity. Create a short one sentence phrase that describes the reason for your event. Make this your mantra when you are in a tough situation and oftentimes it will help you recognize what is most important.
Budget: It is exactly what it sounds like. In order to keep stress down and understand how much you have to spend, it is important not only to identify your overall budget but as many estimated details as possible. This helps you inform vendors, control your spending and wrap your project quickly.
We like to approach our budgets like a story, creating categories for consideration and then identifying line items within each.
Don't worry if things change along the way; this guardrail will always shift and change.
*At Vendorspace we are here for all of your planning needs. Make sure to check out the tools and templates section of your profile for access to useful tools that will give you a head start
The Style
Now that you know what you are looking for, it is time to make your event uniquely yours. Check out these big bucket items and remember, there is no wrong place to start and refinement will always come naturally! Cast that net and see what you catch in your planning.
The Venue: Keep an open mind when it comes to your venue. Oftentimes this will be a larger piece of your budget but asking the right questions can also wind up saving you time and money! As you call around and discover your options, ask what the venue comes with. Do they have a sound system, lighting, tables and chairs? Do they come with the package? Can you bring in your own and shave off some cost? It's always good to ask these questions up front, this way when you book your venue, you will also know what other required items might get checked off the list.
The Floor Plan: Consider drawing out the available spaces for your event. Think about the guest flow from entrance to restroom and everything in between. Place your tables and chairs, entertainment and catering considerations into the space so that you are prepared when things come together onsite. If you are building something more complex, think about hiring an event consultant to help you build a scaled version of your event. This will let you know how many things you can fit into the space and ensure the plan comes together.
The Theme: Another way to save time and bring together your event is to choose a theme. This can be as simple as choosing some principle colors, fonts and overall decor or can be as extravagant as a party from Outer Space or themed after your child's favorite Netflix characters.
The theme is important to get up front because it will help guide you from invite to delivery. Knowing that time is money, a theme will also keep you focused and streamlined when you enter into shops and discussions with vendors.
Electronic Expressions: The revolution of technology allows us to create much greater impact with less effort. As you are building your events, think about the power of storytelling through digital screens/tvs, LED lighting, lasers and fog machines and projectors. The clean up is easy, the freedom to showcase more with less is powerful and it can often fill open space with entertainment. Just keep in mind that going digital requires a bit of planning so keep a jump drive handy, get your digital dimensions and get the content ready as early as you can.
The Main Event
We just love to bring it all together! After all of the planning, getting everyone and everything in place is where all of the hard work starts to pay off. As a general rule, inviting your vendors to the space or to a pre-event meeting where you cover off on the plan is a great way to ensure that they know the basics. Think through everything from where they will park to unload, park during the event and set themselves up. The more information you can share ahead of time, the easier your event build will be.
The Build Out: Try to think about what is most important first. In order to set your tables for example, you will need your tables and tablecloths to arrive and be put into position. It is likely that all of your deliveries and pickups will be happening through the same "doors" so when you ask vendors to arrive, give them a little cushion for load in so that they aren't stepping on each other's toes.
Catering: Oftentimes catering takes up more space "out of sight" than in front of your guests. Make sure to understand what they need to succeed ahead of time so that you can fill any gaps and prepare the space for their arrival to keep things smooth.
Entertainment: Whatever method of entertainment you bring in, make sure to have enough time before your guests arrive to get things set and checked. This may require talent to be onsite an hour or more before your event starts. Keep this in mind when you are discussing your expectations and agreements with vendors. If it's a live band for example, you will want to understand how much space and power they need. What they are bringing and what they expect you to provide. You will want to be sure to do a sound check and get things set at least 30 minutes before your event starts. For playlists or simpler entertainment, make sure to get everything tested and running so that guests can experience the vibe at the right time in the right way/.
Interactive: This day and age there are no shortage of interactive options for events. From what we have seen the most popular and easy to integrate is the photo booth. WIth great flexibility built into most packages, you have the freedom to choose photo frames, green screen backgrounds and props to take a small footprint, turnkey set up and make it exclusively yours. If you are planning a family event, consider bringing in games to play or elements that last like face painting or sand sculptures. Other fun interactive elements could include characicatures, paint by number murals, or DIY arts and crafts stations.
*We have many great entertainment, catering and unique event options on Vendorspace! Make sure to explore our options, add your services and review your past bookings!
Wrapping it Up
As much as we would love for the event to be over when the doors close, that just isn't the reality. Tying the knot at the end of your event will ensure that you are able to close the book and move on to the next adventure with a clean slate.
Giving Thanks: Never underestimate the power of thank you. Event life is stressful and oftentimes requires us to sacrifice evening and weekend hours, sleep and sanity. Saying thank you to those who have come together to make the magic happen generates great energy and leaves you in a perfect position to collaborate with the same vendors for future events.
Making Payments: Getting rid of that money you had allocated to your event is the best way to get your event wrapped. Be sure that your vendors know how payment is coming and confirm that they have received payment. If you have an agreement for installments or delayed payments, make sure to mark your calendar with reminders on due dates to ensure you check it off your list.
Using resources and tools when planning your event has never been easier. At Vendorspace we want to make your event a less-stressful experience by providing you with great solutions, vendor services and planning tools. The next time you are planning an event, list your needs for free, explore our platform for inspiration and let us know if there is anything that we can do to bring your amazing event to life!
Happy Planning!